About Us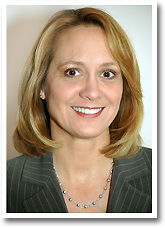 Denise Murphy Edwards
Experienced • Results Driven • Proven Performance
Our founder, Denise Murphy Edwards, is a leading HUD 2530 regulatory expert, HUD Management Operations advisor and HUD Secure System specialist. She is recognized nationally as a leading expert in these fields, frequently presenting at NLHA, Leading Age, AHMA and Lender Associations around the country on HUD regulatory matters. She contributed to a book published by the American Bar Association entitled Navigating HUD Programs and has served as an affordable housing educator for NeighborWorks America.
She is highly regarded by HUD staff throughout the country and was engaged by HUD to present at Headquarters for both the LEAN and Hospital financing programs. In 2014, when HUD held a 3-day Kaizen on 2530 regulatory changes and APPS process improvements, Denise Murphy Edwards was the only industry consultant invited to the table. This Kaizen is what initiated the regulatory changes that were implemented in 2016 and remain in place today.
Before starting Murphy Consulting in 2008, Denise Murphy Edwards worked ten years for a mid-Atlantic based affordable housing developer and management agent on LIHTC and HUD applications, and their associated multi-layered loan closings. She "gets it" from both a transactional and operational perspective. She has assembled a team of dedicated professionals to carry out her vision of Making the Complex Comprehensible®.


Our Dedicated Staff:
Doreen Davis, Vice President of Operations
Lisa Walker Sears, Director of Property Management Operations
Tracey Pomponio, Director of Compliance
Lori Dorsey, Senior Transaction Specialist
Paul Edwards, Transaction Specialist
Michael Jackson II, Transaction Specialist
Mary Miller, Transaction Specialist
Amy Overman, Transaction Specialist
Natalie Toops, Transaction Specialist
vacant, Associate I
vacant, Compliance Specialist
Melanie Deak, Administrative Assistant
Dottie Tinsley, Bookkeeper
Memberships:
Affiliates:
LinkedIn Profile
FaceBook